Bitport.io review
Bitport is a company with a strong position on an online torrent downloader market at the time of this review. They are gaining more and more popularity every month which is why we are going to look at them. Is it smoke and mirrors or service which is a must for customers of today?
Bitport is an internet-based torrent downloader which works without any additional software. You need only an account, internet and some device which can connect to the internet to use it.
Firstly, we will look at their main features and then we will go through a test of downloading torrent file. Please, allow us to present to you: Bitport.io
Privacy and security
As Bitport said on the internet many times their core value is privacy and security of their users. That is why they use strong encryption of all data transfer between you and them. Any request, any browsing of your data or Google Syncs are encrypted with HTTPS layer for all their premium users. But that would be useless if they don't encrypt their cloud which they fortunately do. Your cloud is truly yours and our investigations show you that they are not doing some funky sharing policy between their users without knowledge of it as some competitors do. They are a secured option and if you are concerned about your personal data, Bitport is here for you.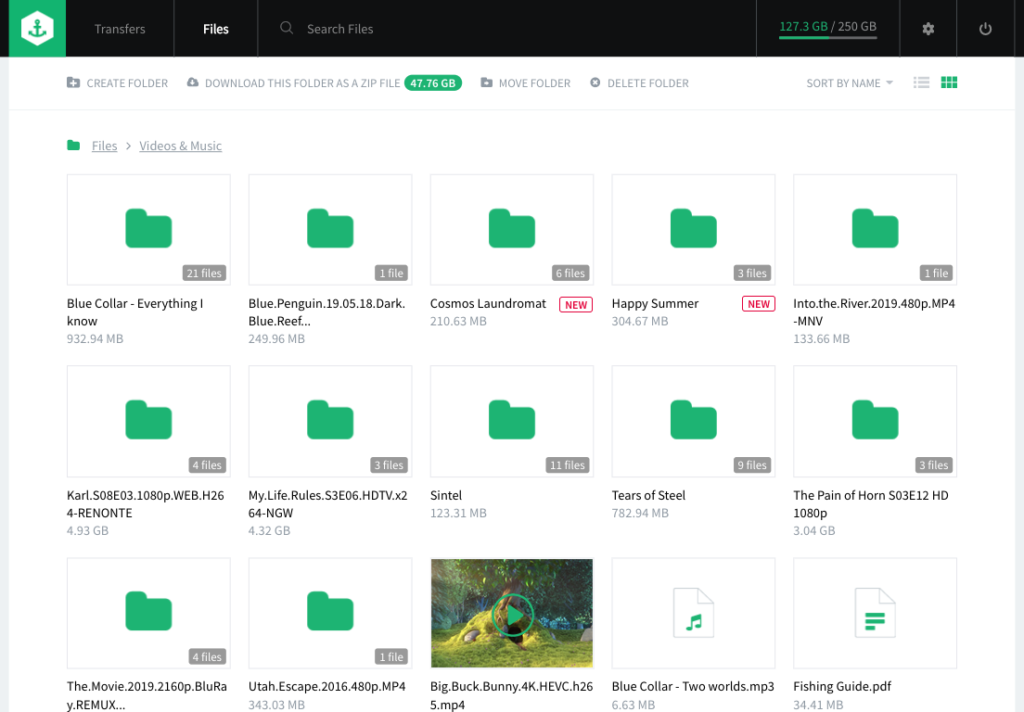 Speaking of storage, their storage has great management options. You can view your files in numerous views. First one is a classic file manager that you can know from windows. You can drag and drop your folders to organise your files easily and if you used any operating system before, it will get quickly into your hands. It works great on all devices, but we will look into that later. Another view of your files is a list view, which is handy if you are used to it. You can imagine your Bitport storage as an extension to the usual Finder/Windows file manager and we were surprised by all the nice and small wow effects that we experienced there.
The only thing that is not fully intuitive is the function that renames your files. It "hides" under three lines after file or folder name. These lines represent "right-click" on personal computers and they allow you to rename, delete or move your file. But it is possible to delete or move with small icons that appear upon hovering.
Connectivity as part of the storage
With storage comes hand in hand a file transferring. The currently supported protocols are FTP and SFTP. FTP is the only unencrypted part of Bitport and they are not responsible for it. Because it is open by its code. It is better to use SFTP instead of FTP. This access point can be used by various services to read and download your files. You can use it with some kind of media player (for example Kodi) as video output or with a file manager to have more control over your downloads. Speaking of download, there is a sync client for windows. This small program will automatically download any content that you have on your Bitport cloud. Currently, it only downloads and it doesn't have more uses than this one, but it could be an amazing tool with RSS.
Multiplatform integration
RSS is an automatisation of adding torrents to download queue. If tracker (or you) are capable of creating this feed, it will automatically download new torrents on your behalf. For example, you can set an RSS feed to automatically download a new distribution of your favorite Linux OS and you will find the newest files in your cloud without any click from your side.
But if you add RSS and Sync client, you end with a powerful tool that can automatically download a torrent and synchronise it to your personal computer. It is done on background and you don't need to do anything. Your files will just magically appear on your computer. Please, be aware of complexity RSS settings have. All of the settings give you a lot of ways to set your RSS settings but the learning curve could be not that user-friendly for a few people that are not that good with internet applications.
Mobile apps for those who don't like browsers
Bitport provides its users with an app for Android and an app for the iPhone. However, you don't need them, because you can use their website on all devices which include mobile devices with Android OS, iOS and even with Blackberry operation systems. We tried it on handheld consoles as well which works, but our handheld (PSP) which we have in our testing office doesn't allow javascript in internet browser thus the usage was strongly limited. We get off the track a little bit. Please, let us recapitulate the points of this paragraph. Bitport design is greatly optimised for a variety of different screen sizes. And they went a step further and created two apps which simplify using their product.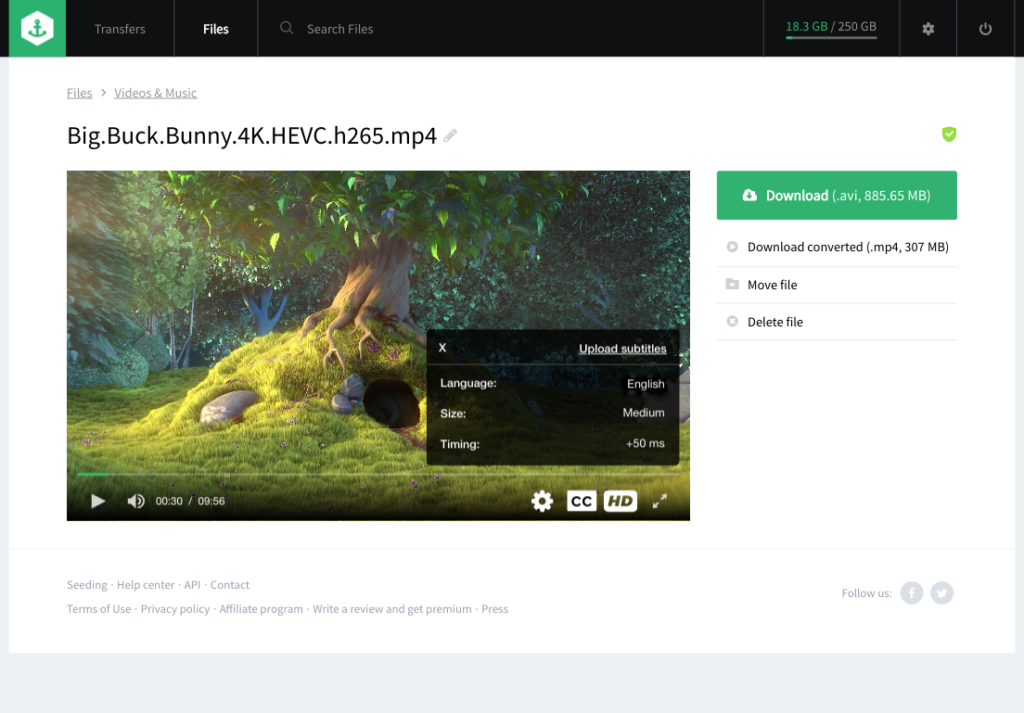 Firstly, let us look at the Android app. It allows you to add new torrents to your downloading queue, delete torrents in your cloud, streams them, and also to download them to your mobile device. Which is greatly designed, because that means that the learning curve is as user-friendly as possible. The app covers most of the Bitport features. We would like them to add a "payment option" that would allow you to purchase a premium plan with your phone.
The iOS application is much simpler than the Android app. It allows you to find a video file and watch it. The last update to the iOS app added an option to live stream files without a need to convert them in the browser application.
Apple TV, Roku, and Infuse
Speaking of iOS, you can also use Infuse app which is a great way of viewing movies via FTP. For users with AppleTV of the fourth generation and better exist an official AppleTV application which is a certified media center. Playing your videos has never ever been easier than this time and with this app. We used it in our testing office a lot.
But the features don't stop here. If you are a Roku user, you can add their private channel to watch your file on this device. It is easy to use and the whole set up takes less than a few seconds. It is possible to use subtitles if they are on Opensubtitles because the Roku has its own system for subtitles and developers cannot customize it. For the best experience, keep in mind Bitport recommendation to use their Speed Test. We will explain it a moment, what that is and how it works.
Bitport.io servers with super-fast delivery
Bitport main servers are located in Prague, the Czech Republic which is in the middle of Europe. This could be a possible problem for users from the other side of the world because downloading could be super slow. But they thought about it and created a network of local servers that are here to ensure the highest speed possible for you as an end-user. This network of servers is named Speed Test. By using it, you will test all of the local servers that are online at the time of test and then you can pick the server that is currently the best one for you. With this, you can be sure that your speed will be the highest possible. Even if you live in New Zealand, China or Brazil, your speed will be better than competitors without a network of all these local servers.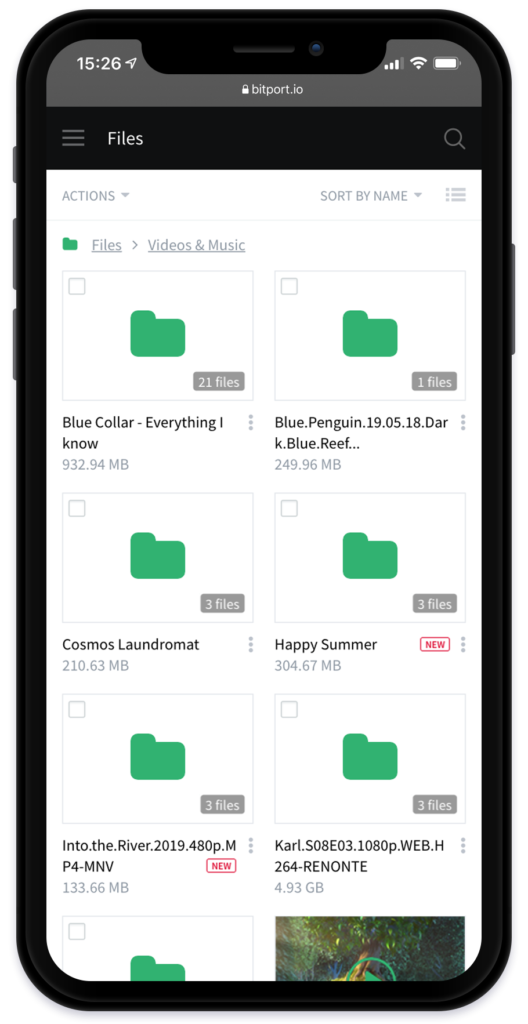 Extensions are literal time savers
For users that use Chrome, Firefox or Opera as their internet browser, there is a plugin for each of these browsers that allows you to add a torrent file with a few clicks without opening copy and pasting magnet links. You simply click on the link and Bitport adds the torrent to your queue. This is a great productivity help that allows you to implement torrenting into your life easily.
Bitport allows their users to use magnet links, direct links and .torrent files as a way of adding torrents to your download queue. The fastest way is to upload a .torrent file. We used direct links most of the time because we found them the best way of testing this product. After adding a torrent, you can transport this torrent to either Google Drive or your cloud storage that is provided with every account. Then the downloading phase, which we call "fetching", will start.
This fetching is done on their private servers that protect your own private IP address from anyone who could be tracking it. Your IP address is hidden from anyone on the BitTorrent network and even from third parties like a government or boss cannot track which torrent you have downloaded or which torrent you are downloading right now. This could be one of the main reasons for the usage of online torrent downloader.
Fetching performance
Fetching is a download phase that is based not only on the torrent client which is used but also is determined by seeds. Seeding is a baseline of torrenting and it stands for an act when users that have already your file downloaded your file share parts of it with you. The whole BitTorrent network stands on this sharing and without it, there will be no torrent at all. With this explanation is easy to imagine why is impossible to download a file with no active seed. And why having more seeds makes your download faster.
We recommend spending an extra minute or two on the search of the more seeded (more popular) torrent file because you will be thanking yourself later with the higher download speed and thus not waiting that long on your file. We tested their torrent client with more than one file to see how good this service is.
Downloading torrents was never easier
On file that had more than 200 seed at the time of download, we measured an amazing speed of 52 MB per second which was more than 5 times more than our baseline download speed in our office. On files that were between 100 – 150 seeds we measured speed from 10 to 22 MB per second which is still faster than our normal speed and it is more than we expected. With files that had less than 20 seeds, we saw the speed of 1 to 4 MB per second. There was never any dropdown or any issue whatsoever that would be mentioned here. The results can vary for you because not all seeds are equal. Some have limitations in their sharing, some of them doesn't have it. But even with bad seeds, your speed will be above average.
As we mentioned before, then your file will be inside of great storage system that is easy to use, simple to manage and nice to look on. You can watch your videos here which is something great. Their video player has great support for subtitles. Not only you can add online subtitles, but you can also add the subtitles that are in the same torrent folders. The settings also allow you to change the size of your subtitles and, which we fully love, you can set the timing of them. You won't be seeing out of sync subtitles ever again. There is also the possibility to change your quality settings. This is handy if you want to limit your data usage.
After exploring your file, you can download it to your own personal device. Speed of this download depends on the geographical distance between you and Bitport servers. Using their Speed test ensures the highest possible speed and it is a great speed.
Pricing options
Users with Big premium plan that costs $17 per month or $180 per year (and actually $15 per month) have all the features of Bitport. This plan offers you 250 GB of encrypted cloud storage to your own usage. Standard plan users have 100 GB of their cloud storage, but they remain all of the features mentioned above. The standard plan costs $12 per month or $10 per month if you purchase a year plan (in total $120). Last premium plan is Small plan that doesn't have sync to Google drive and its storage is 30 GB. You would pay $7 per month or $60 per year, which is $5 per month. The free account doesn't have RSS, Google Drive, access to Speed test and antivirus check. Free users can download one torrent daily up to 1 GB because their storage size is 1 GB.
Let us sum up Bitport for you. It is a phenomenal tool that is capable of doing a lot. Speed is above the average and you are more secure than with other services. All of their features are good and we especially liked how easy is to use their video player. It would be great if they add settings for default folder for downloading because it could be nice. Currently, it is in our eyes strong pick and you won't regret it. We rate it 4.7 stars from 5.